There was more to Haida Gwaii than the ruins of the Haida villages like SGang Gwaay. We also visited Tanu (T'aanuu llnagaay) the burial place of well known Haida artist, Bill Reid. We also visited Skedans (Koona Llnaagay which means "Village at the Edge" – note the word for village is sometime written llanagaay, llnagaay, llnaagay because Haida is essentially an oral language and depending on the area the pronunciation varies).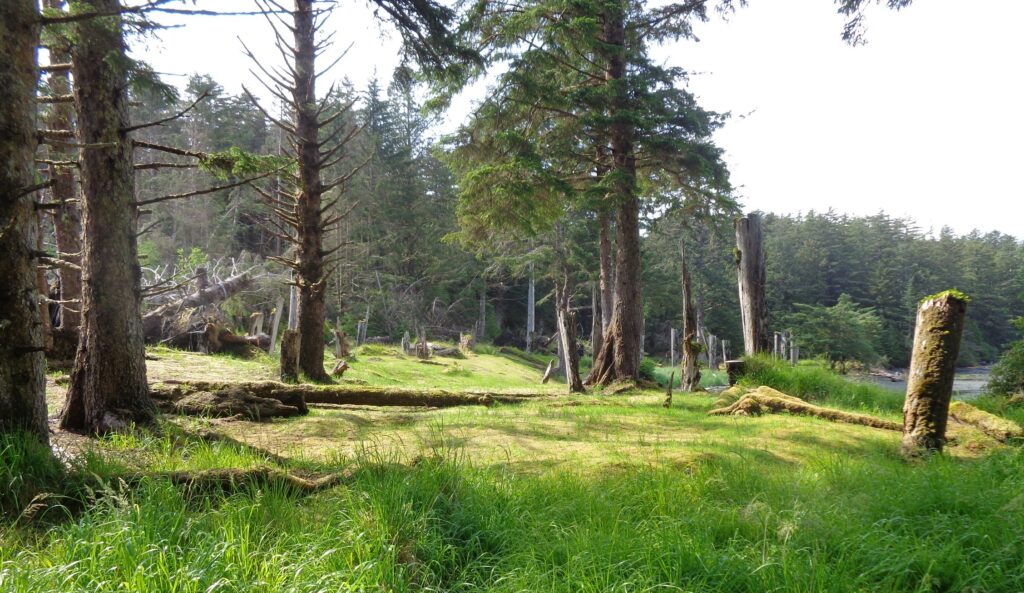 These villages showed the high level of cultural achievement by the Haida people.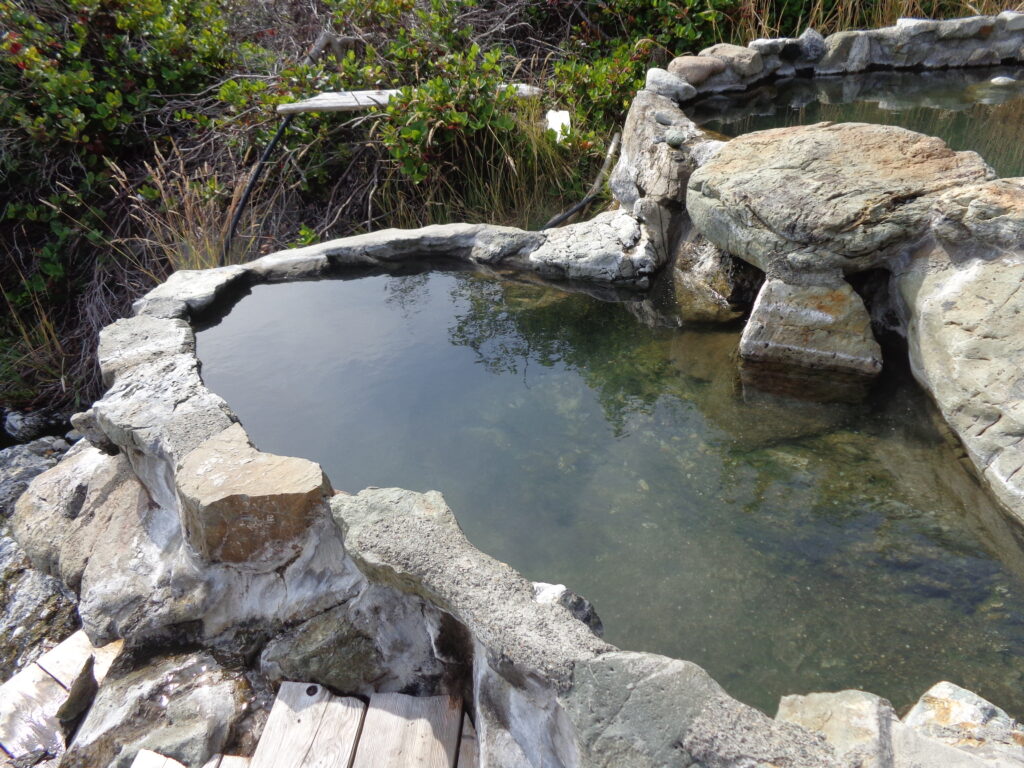 We also visited Hot Springs Island, a favourite visiting spot for Haida because of the natural hot spring sources pools. It was very relaxing sitting in very hot water looking out at the ocean
All these were in the Gwaii Haanas National Park Reserve and Haida Heritage Site, itself a National Historic Site of Canada.
Because there is virtually no human habitation in the southern half of the islands, wildlife abounds. There were plenty of sea lions, whales, and, an invasive species, deer. Deer are a problem because they eat the cedar shoots thereby preventing the renewal of the cedar forests so critical to Haida culture.
After our trip south to Gwaii Hanas. we were able to visit the northern part of Haida Gwaii. One highlight was a visit to Keenawaii's Kitchen where we shared a meal of traditional Haida Foods such as herring roe on kelp. many types of salmon and local seaweed and other vegetation and fruits.
We also took a turn at fishing off the north shore, almost in Alaska, where we landed many halibut and a few salmon. One of those salmon made it to our dinner table that night. We kayaked around Justkatla and looked at an abandoned canoe in the forest.
We climbed Tow Hill on the north island for a great view of the north coast and Dixon Entrance which connects the Northern Pacific to deep water ports Prince Rupert, Kitimat and the coast. On a clear day, you can see Alaska to the north.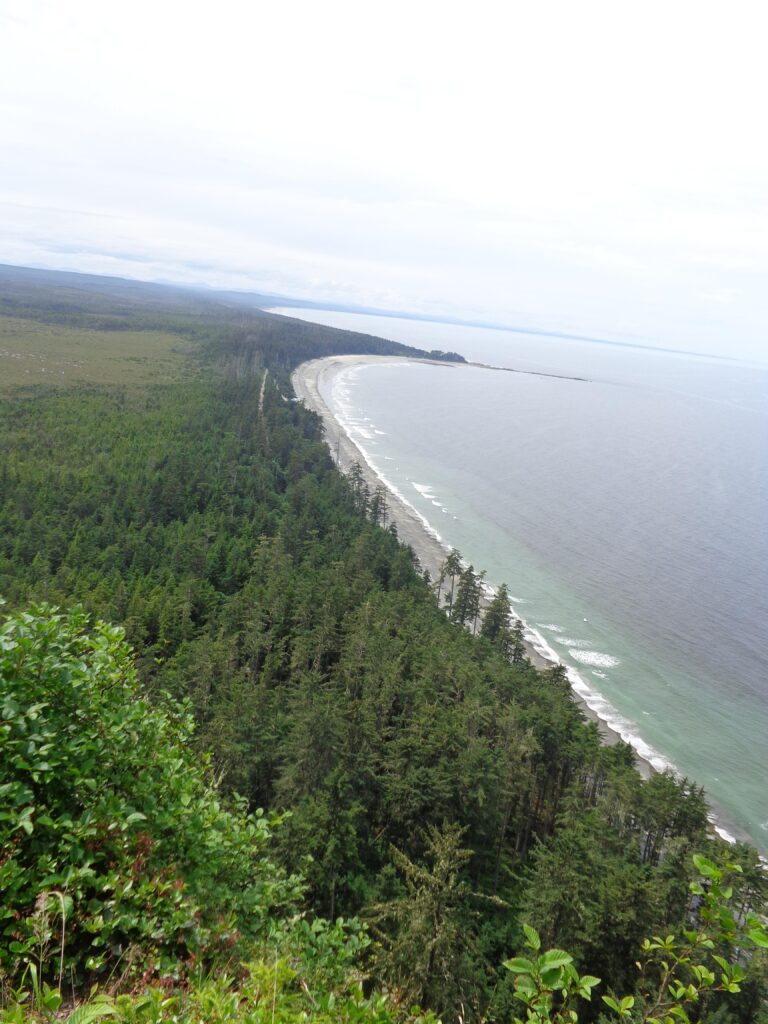 On our return to Prince Rupert we took the inland passage ferry south to Vancouver island, a 16 hour cruise south between the islands of the coast passing only two communities (Bella Bella and Klemtu). It reminds you of how huge British Columbia is and how much of it is uninhabited.
We made our way south from the tip of Vancouver Island, stopping at Tofino near Long Beach and the Pacific Rim park. The restaurants in Tofino are world class with fresh seafood and award winning chefs. There are also craft brewing and distilling in the community. It was a great way to wind up our trip to Haida Gwaii.